Residential aged care services offer senior Australians the personal care and attention they require once they can no longer live independently at home. Whether that means supporting them through their everyday tasks, or organising facility-wide events to let them have fun and spend time with new friends.
You can be sure that residential aged care homes guarantee these citizens the community they deserve. With around-the-clock care, they can enjoy life to the fullest.
What are residential aged care facilities?
Residential aged care facilities are purpose-built community centres that senior citizens who require around-the-clock care can call home. Otherwise referred to as a 'nursing home' or just 'residential care', these facilities offer long and short-term homing along with trained nursing staff and specialist personnel for every resident's needs.
A resident may be placed into aged care for many reasons, ranging from needing specific healthcare services to those who simply cannot live alone without help. Short-term stays of respite care may also be used to provide in-home carers with a temporary break. Regardless of the length of time they stay there, residents can find themselves physically and socially active with all sorts of activities on offer within the facility.
Beyond basic healthcare services focusing on the resident's physical and emotional well-being, aged care homes accommodate those in need of specialist services like dementia or palliative care. By offering these services, aged care facilities can guarantee that the personal care of each resident is suited to their specific needs.
The Australian Government provides funding that aims to make residential aged care homes affordable and accessible to all Australian residents.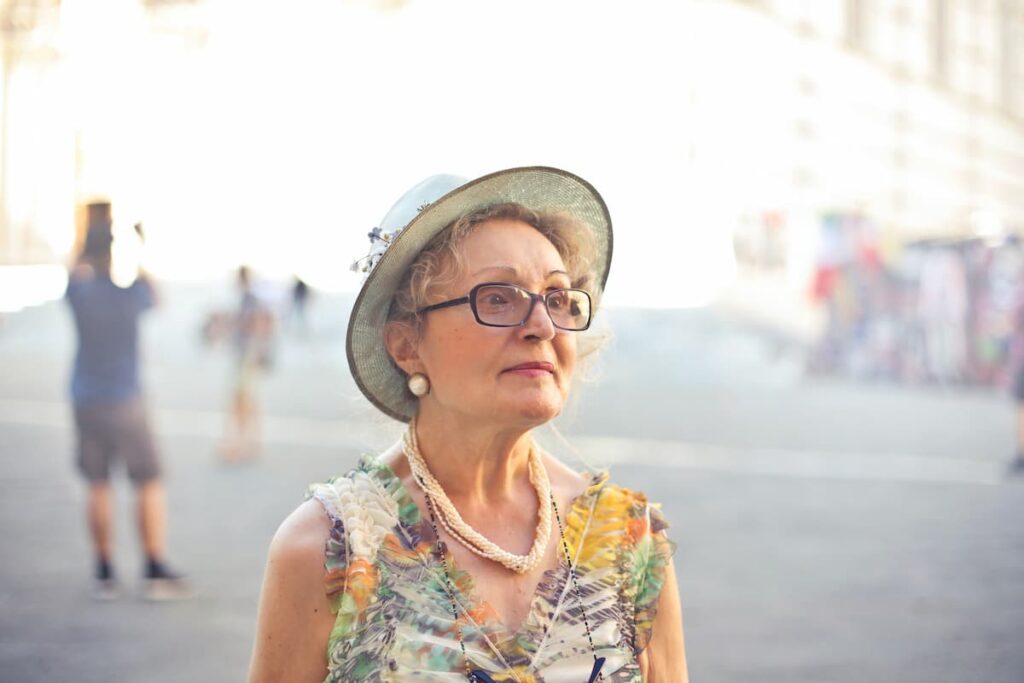 What are the benefits of a residential aged care facility?
Australian aged care extends support to any senior citizen who requires a bit of help in living out their regular lifestyle, or to those who need specialist care. Regardless of the reason for their residency, quality care is guaranteed for their needs and wants, benefitting their life in several ways.
24/7 support
Aged care facilities are fully staffed with highly-trained personnel that offer both personal and clinical care 24/7. Everyday needs like personal hygiene and grooming, including showering, eating, communicating, getting dressed, and more are overseen and aided by the staff.
These efforts extend to clinical care, which involves offering various health services to cover the emotional, physical, and mental well-being of the residents. These services include:
Therapy

Health assessment, planning, and management

Fitting mobility aids

Bedding or toiletry aids

Arrangement of appointments with health professionals
Each resident's health is carefully monitored, with their aged care needs to be met with individual attention and support.
Personalised services
Every resident is unique and so is the care they require. Aged care facilities understand this and provide the appropriate level of care each resident requests. Many facilities offer additional services for a basic daily fee to help the residents make their space feel even more luxurious than their own home may have been. This includes hotel-like services, an on-site hairdresser, outing ventures, and even cable TV.
Home-like accommodation
During the initial face-to-face assessment of a potential resident's needs, it is likely that the aged care facility of your choice will introduce you to the range of suites they have on offer. Each resident is guaranteed a fully furnished suite, whether you prefer it to remain personal or shared. Personal touches are more than welcome, however, with larger rooms even allowing personal furniture items to be moved in to make the space feel more like home.
Socialisation
Once a resident has been placed into aged care, a whole new world to explore has opened up in front of them. Most aged care facilities offer activities and programs that allow residents to mingle and learn new skills together. Friendship is easy to obtain when you are learning new crafts or playing a weekly card tournament.
Outings are often regularly organised, allowing residents to hit the town for some shopping, meals, or even movie showings. Some of these outings involve collaborative efforts with the rest of the local community, with visits to local pet shelters or schools inserting that extra bit of excitement into the residents' lives.
Open visiting
Family and friends are more than welcome to visit residents whenever they wish. Although some facilities may have certain visiting arrangements in place to maintain the health and safety of the residents, social outings are more than encouraged. If in-person visits are not possible for a time, phone and video calls can also be easily arranged to make sure all loved ones remain in contact.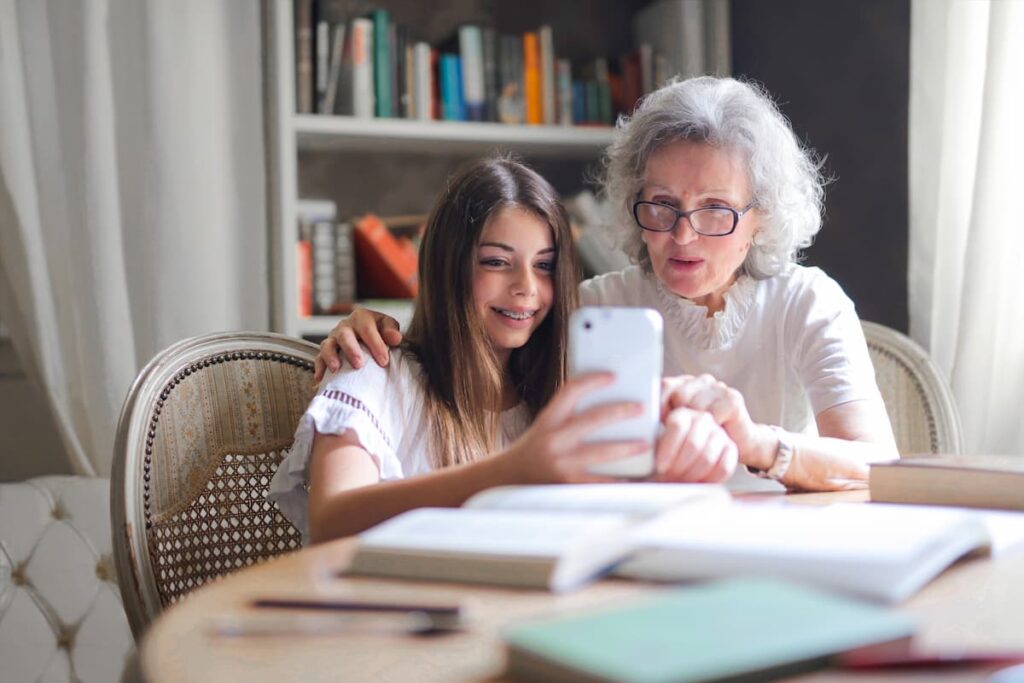 Who are residential aged care facilities for?
It is not unusual for older people to require the services of an aged care home after a certain age. After all, these facilities are created to provide quality care whenever it is needed, especially for those who are struggling with daily life when living alone.
However, a person's well-being is not the only reason why they or their family may seek to enrol them in an aged care facility. Aged care homes work hard to build a community for residents to enjoy, including networking events and workshops to learn new skills. There is something new to try every day, offering those who live in the facilities a chance to make new friends and begin a new lease on life.
The fact that many of these facilities are supported by the Australian Government also means that more elderly Australians can access an aged care home. This is especially important for those whose personal or familial financial situation makes home placement necessary. While moving out of your own home is always a daunting experience, the comfortable accommodation and welcoming environment make the change easy for everyone involved.
The additional access to specialised medical care and trained staff also means that families can be assured that their loved one is receiving quality care for their health. Aged care homes work not just as a space for older people to retire to, but also as an 'at-home' care service providing regular face-to-face assessment of residents' well-being and suitable care. Specialised support is included for anyone living in an aged care home.
Why consider a residential aged care facility?
As loved ones get older, their daily care needs often increase, requiring specialised medical treatment and 24/7 care. Fortunately, aged care homes are created to provide aid to Australians facing these changes in life. Their facilities include staff that are trained in caring for specific medical conditions, ranging from those dealing with memory issues like dementia to those living with physical health conditions. This means that, on top of providing basic care, any residents' personal needs are more than capable of being met.
An aged care home may be necessary if your loved one is:
Frequently forgetting things, especially important circumstances like taking their medication or turning the stove off

Falling or experiencing accidents regularly

Having difficulty moving or performing tasks around the house

Not eating properly or regularly

Finding it hard to maintain their daily life, including hygiene or chores

Experiencing higher levels of loneliness, depression, or anxiety
Regardless of whether it is because it is not viable to live at home alone anymore, or because it is difficult dealing with certain health conditions, an aged care home could be the right solution for you.
How much do residential aged care facilities cost?
The cost of an aged care facility differs greatly even within a single nursing home. This is because personal circumstances and desired services can affect the total costs. Overall, the amount required to pay will depend on three circumstances:
The facility you choose and the additional services you may want

Your total income and assets, as calculated by your initial assessment

What level of care and equipment you require
It can be beneficial to research these requirements when considering a facility to make the correct choice for your financial situation and personal needs.
How Banfields Aged Care can help
Banfields Aged Care unites knowledge and support in their facilities, with their expertly trained staff providing some of the best care in the retirement industry. We offer responsive and flexible care to our residents, ensuring all of their personal and health needs are met. With fully furnished facilities and extensive visiting or outing hours, Banfields feels like a home away from home.
Our facility also specialises in palliative and dementia care, with support wings and highly-trained health professionals available to ensure the best care possible for any resident. Assistance is just a moment away with our 24/7 care and diligent staff.
If you are interested in learning more about our facilities and how you will fit in, do not hesitate to contact us on the phone at (03) 5951 2500, or send us a message online via our form submission.